SINCE 1948: Injection Molding and Interior Aircraft Hardware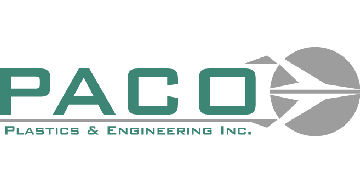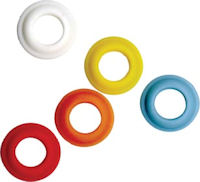 Anything Injectable
Injection molding is a manufacturing technique for making parts from both thermoplastic and thermosetting plastic materials in production. Molten plastic is injected at high pressure into a mold, which is the inverse of the product's shape. After a product is designed by an Industrial Designer or an Engineer, molds are made by a moldmaker (or toolmaker) from metal, usually steel, and precision-machined to form the features of the desired part. Injection molding is widely used for manufacturing a variety of parts, from the smallest component to entire aircraft assemblies. Injection molding is the most common method of plastic production for Paco's parts, with some commonly made items including circuit breaker lockouts and other plastic components for aircraft. Injection molding typically is capable of an IT Grade of about 9-14.
Source: Wikipedia
Injection Molding
Paco Plastics manufactures custom injected molded parts - in short runs or multi-year contracts.
Paco's Plastics Division specializes in custom injection molded parts for business, commercial, military aircraft industries along with parts for the electronic, computer and sporting goods industries. Paco has 8 injection molding presses with various ranges. Paco maintains a complete tool room, which provides us with quick response for tool repair and maintenance support. We have the ability to do insert molding and custom color matching. Post molding services include the availability of plastic machining, hot stamping and assembly operations.
Paco has the ability to manufacture a wide variety of different plastic parts. With over 74 years experience we have the knowledge to make affordable, quality insert cavity tooling with short lead times. To the left are some of the products that Paco manufacturers and sells to aircraft manufacturers and airlines all over the world.
Paco works with various kinds of engineering and commercial grade materials. We specialize in short run production jobs. We stock various types of materials and have the ability to match colors with some 150 different dry color pigments that we have in stock. Here are just a few of the many various parts we have manufactured:
Examples of molded parts:
Utility parts for an aircraft Circuit breaker lockout ring and tags
Aircraft bulkhead components Grommets for cables or wiring
Proprietary aircraft components Instrument knobs, rub strips and bezels
What are the costs?
Injection molding uses very inexpensive raw materials to manufacture injection molded plastic parts. The cost of manufacturing plastic molds depends on a very large set of factors ranging from number of cavities, size of the parts (and therefore the mold), complexity of the pieces, expected tool longevity, surface finishes and many variables - but the plastic material for most parts is usually less than a dollar each. The real cost of injection molding is the cost of the mold, which can range from $3,000 and up for a single mold.
Need a price quotation for a custom plastic part?
Paco will be happy to provide you with a timely quote for your requirements. Quoting a custom plastic part requires some information from you regarding drawings, quantities, material and the lead times required. To start, we suggest a phone call or email to our Plastics Division.
CALL: 562-698-0916 - ask for a plastics quotation or a plastics engineer.
EMAIL: g.dowden@pacoplastics.com - give us a description of your plastics needs.
FAX: 562-696-4971 - send a drawing or Request for Quotation.