SINCE 1948: Injection Molding and Interior Aircraft Hardware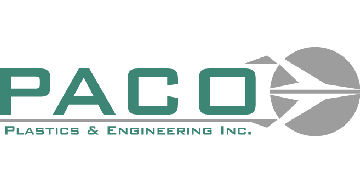 Metal Fabrication
Paco engineers and fabricates custom galley hardware for many airframes.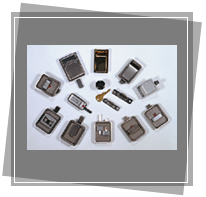 Paco's Hardware Division specializes in the design and fabrication of interior galley hardware for use in the aircraft industry. Our shorter lead times and competitive prices coupled with our engineering quality and experience gives us the ability to service our customers' consistant quality and delivery requirements.
Paco latches are used in conjunction with a "strike" to secure doors or drawers in the aircraft galleys. These latches and their subcomponents are manufactured from stainless steel and anodized aluminum where corrosion resistance, strength and weight are required. Flush flap latches, some with locks and standard detent and detent latches are commonly used in our industry.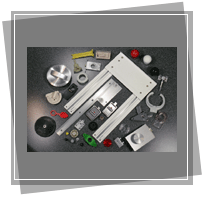 Paco's lines of interior latches also include 1/4 turn retainers, door hold-open, baggage latches, estucheons, handles and pulls. We can design and manufacture latches to meet your custom or standard needs - like we have built for hundreds of other customers.
Paco will design and build custom metal parts for your needs - particularly those with high quality standards. An example would be drawer slides for aircraft galleys: Paco drawer slides are made from aluminum which is anodized (and sometimes painted). They are precision-made, lightweight slides and come invarious lengths and ranges.
Examples of fabricated metal parts:
Aircraft Latches: Certified latches for galley doors and drawers
1/4 Turn Retainers: Various sized retainers for latching and secondary latching of doors, drawers and galley carts
Interior Aircraft Hardware: Commercial aircraft hardware for galleys and baggage door latches
What are the costs?
Parts fabrication times are predictable and quality control is carefully maintained. Paco Hardware will engineer new parts or suggest manufacturing process improvements to lower costs on your existing products. Being a "smaller" manufacturer provides flexibility in timing and excellent lead time management. Overall, the total Paco costs are lower than any other method of obtaining custom aircraft parts.
Need a price quotation for a fabricated metal part?
Paco will be happy to provide you with a timely quote for your requirements. Quoting a custom fabricated part requires some information from you regarding drawings, quantities, material and the lead times required. To start, we suggest a phone call or email to our Hardware Division.
CALL: 562-698-0916 - ask for a hardware quotation or a hardware engineer.
EMAIL: info@pacoplastics.com - give us a description of your plastics needs.
FAX: 562-696-4971 - send a drawing or Request for Quotation.